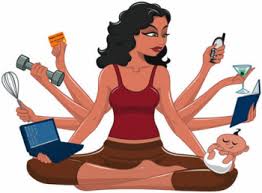 Join Roberta Halfmann, Financial Services Professional at New York Life Securities, to learn how to get started on the path to financial literacy. Becoming financially empowered begins with you. In this workshop we will take a look at where you are and where you want to be—as well as come away with the tools and resources to help you get there.
*Special Guest Speaker – Luz Sanchez of LAS Consulting to learn about how to improve the many facets of your own self-care. It is an interactive workshop designed specifically for dynamic individuals…the overwhelmed, overworked, perfectionist, and the "fixer" types that we all can be at different times.
Mini-mindfulness session with Ken Bambace of Heart My Mind - In this session you will learn the basics of Mindfulness, clarify intentions, experience a mindfulness meditation session and receive a neurofeedback assessment. Link to Heart My Mind
Refreshments & appetizers
Time: 2:00 pm to 4pm
Location: New York Life 777 Westchester Ave. White Plains, NY
We are Looking forward to meeting you.
For more information contact: Diana or Louise @ 914-437-7375
Click Here For Event Registration
Follow us on :
https://www.royaassociates.com/events
https://www.facebook.com/royaassociates/
https://www.instagram.com/royaassociates/